Wilt Chamberlain Memorial Fund Celebrates Class of 2019 Scholars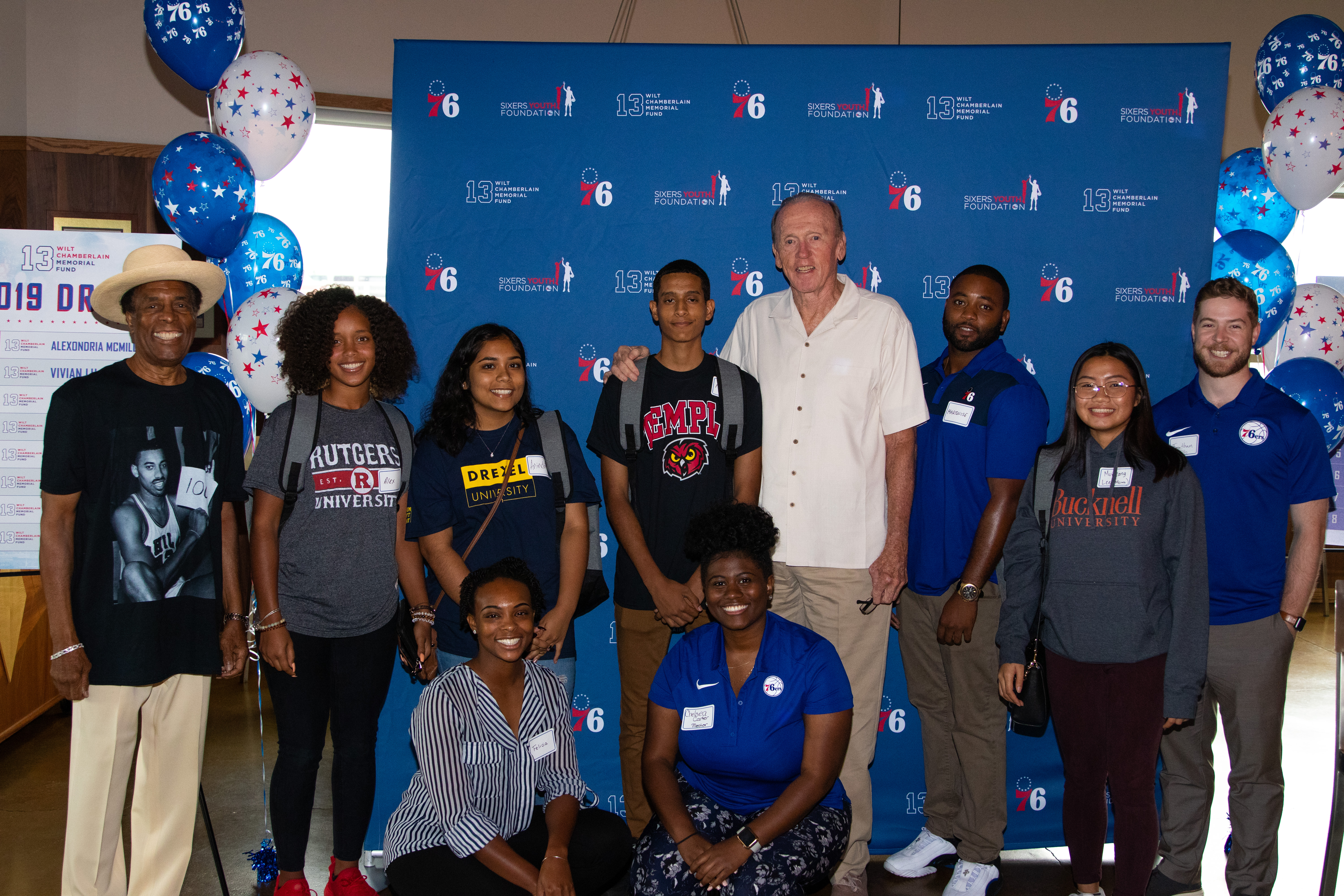 On Aug. 13, the stage was set at South Bowl Philadelphia for the Wilt Chamberlain Memorial Fund (WCMF) to add a new set of faces to its already talent-laden program.
At the 2019 Wilt Chamberlain Memorial Fund Draft Day event, the WCMF selected eight new members to join its illustrious pipeline of scholars. In attendance for the event were members of the WCMF board, including founding board member and 76ers legend Billy Cunningham, as well as members of the Chamberlain family, and 76ers executive advisor Sonny Hill.
"I am so proud," said Chamberlain's sister Selina Chamberlain-Gross. "I am sure (Wilt) would be too if he was here to see these young people getting scholarships in his name."
The Class of 2019 features a wide-array of talent, with scholars hailing from Philadelphia, South Jersey and the surrounding Greater Delaware Valley counties. The class includes:
Abigail McElroy of Harvard University
Alexondria McMillan of Rutgers University-Camden
Anindita Kundu of Drexel University
Asha Jones of Community College of Philadelphia
Lisa Nguyen of Temple University
Muiyeang Lee of Bucknell University
Vivian Lu of Columbia University
Mohamed Bilal of Temple University
After formally being selected to this year's scholar class, each of the eight awardees had the opportunity to learn about the program and meet the 76ers staff member who will serve as their personal mentor throughout their higher education journey.
Each mentee will be provided with professional guidance from their mentor that will enhance their college experience and prepare them for graduation.
"It's been an unbelievable experience to guide somebody through a critical time in their life where they need guidance and advice," said 76ers staff member and returning WCMF mentee Rob Nicholson.
Each year, the WCMF awards scholarships to high school seniors with financial need, who are furthering their studies at a four-year college or university, a two-year community college, or a vocational school.
For more information on the WCMF and its scholarship program, click here.