2018 Wilt Chamberlain Memorial Fund Scholars Receive Special On-Court Honor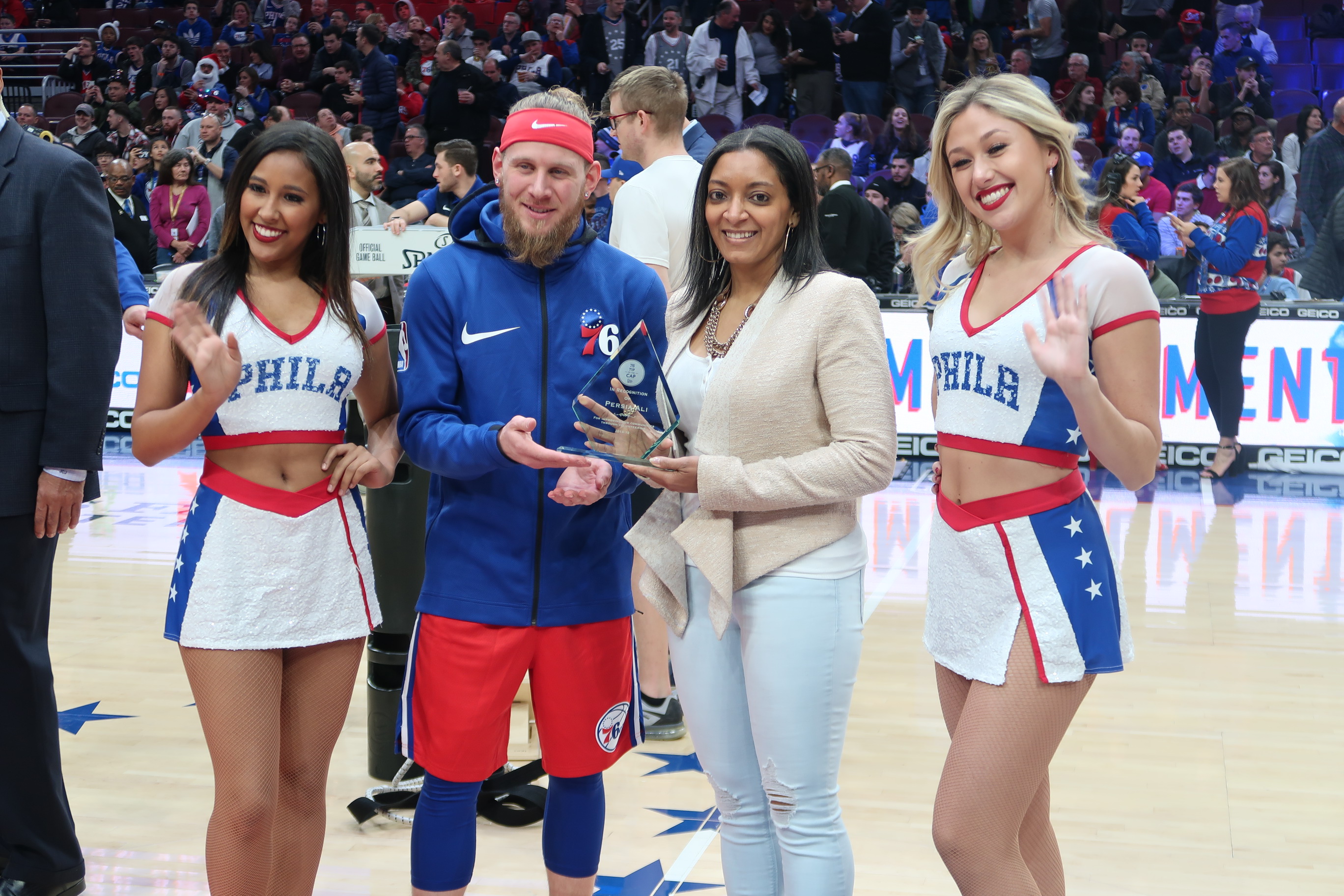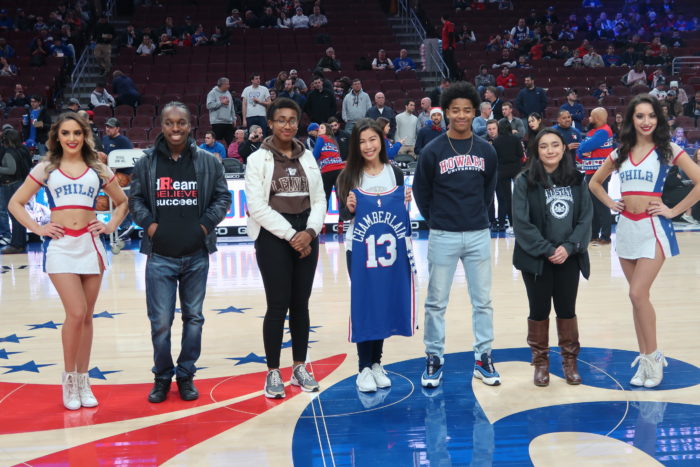 The 2018 class of Wilt Chamberlain Memorial Fund scholars came together on December 22 as they, the scholarship, and Wilt Chamberlain himself were all recognized during the Philadelphia 76ers home game vs. the Toronto Raptors.
Prior to the game, the scholars were treated to a pre-game reception, sat court-side for pre-game warmups, they were also honored on the court. During the game, the scholars were able to participate in the t-shirt toss alongside the Sixers Dunk Squad presented by Dunkin Donuts.
The class of 2018 scholars are all currently freshman at higher education institutions such as Drexel University, Howard University, Penn State University, Lehigh University, Rutgers University, Villanova University, Case Western Reserve University and Delaware County Community College.
Scholars from the class of 2018 were joined in being honored on this special night by Overbrook High School Special Education English Teacher, Persia Ali. She was honored on-court as part of the night's New Era Tip of the Cap recognition. Ali has dedicated her life to helping her students both inside and outside of the classroom.
In 2019, the Wilt Chamberlain Memorial Fund will make available renewable scholarships of up to $5,000 per year for current high school seniors who plan to attend community college, vocational school, or a four-year university in the fall of 2019.
The 2018 scholarship program is now open and will close on April 8, 2019.
To learn more about the scholarship, or to apply, visit wiltfund.org.